STORM AFTERMATH…plus P&E
Last night, Connecticut was hit by one of its worst severe storms ever.  Western Connecticut, especially the city of Danbury bore the worst of the extreme weather.
Radio station WLAD, which covers Danbury as well as parts of Eastern New York, reported a Macroburst was what took place in the area.
"A preliminary survey by the National Weather Service of the Brookfield area found that a macroburst with maximum wind speeds of 100-110 mph impacted a swath of about two and a half miles in width and five miles in length.  Macrobursts can produce as much if not more damage as tornadoes due to the size and scope" the station reported on its website.
Also two tornadoes were seen in New York State.
An EF1 tornado with peak winds near 100 mph moved through a part of the town of Patterson, New York.
The National Weather Service also found after an investigation, an EF2 tornado with estimated peak winds of 110 mph moved through a 100 yard path in Kent, New York.
The Danbury News-Times also had pictures of the devastation on their website from readers.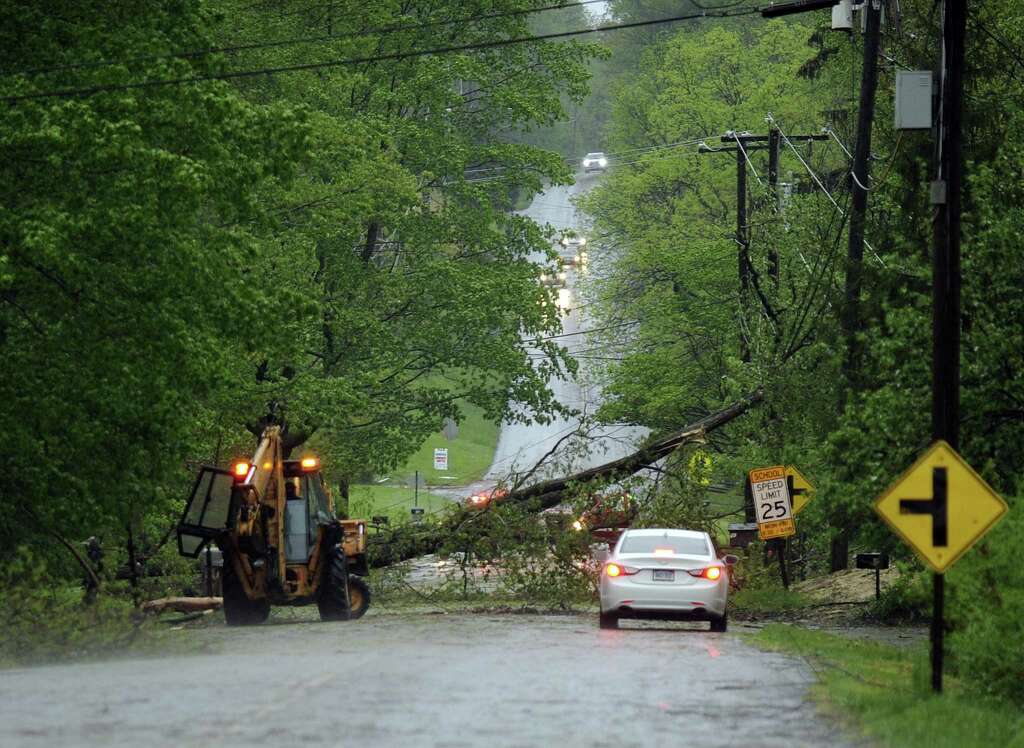 A tree blocks Candlewood Lake Road in Brookfield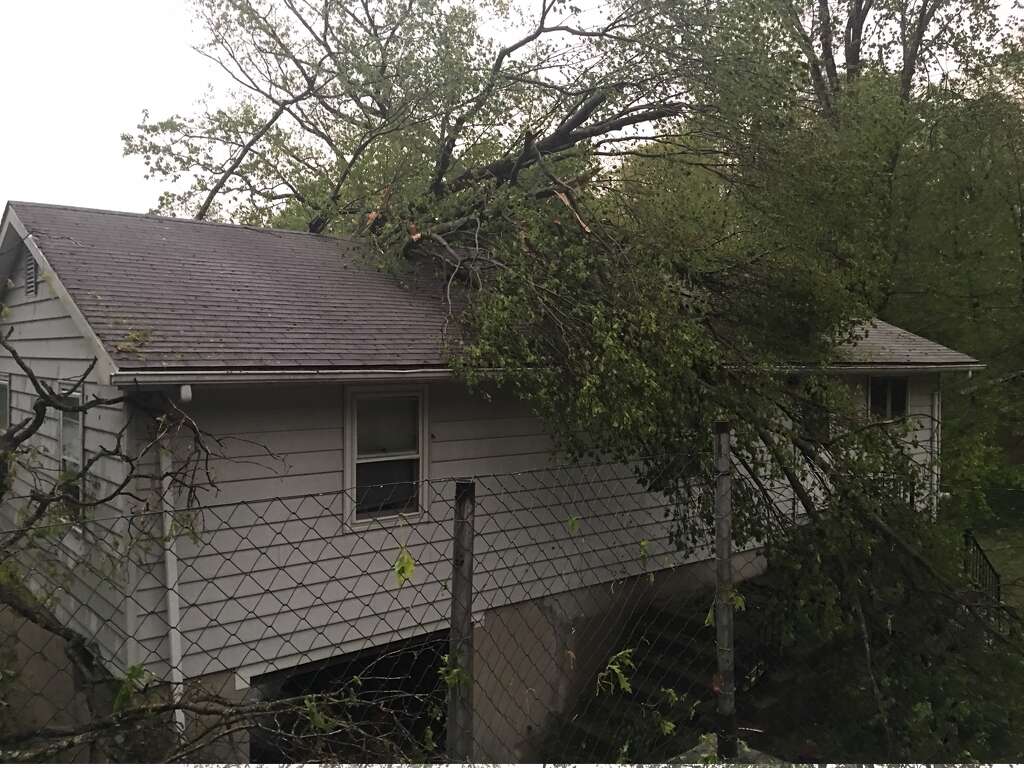 Storm damage in Oxford, CT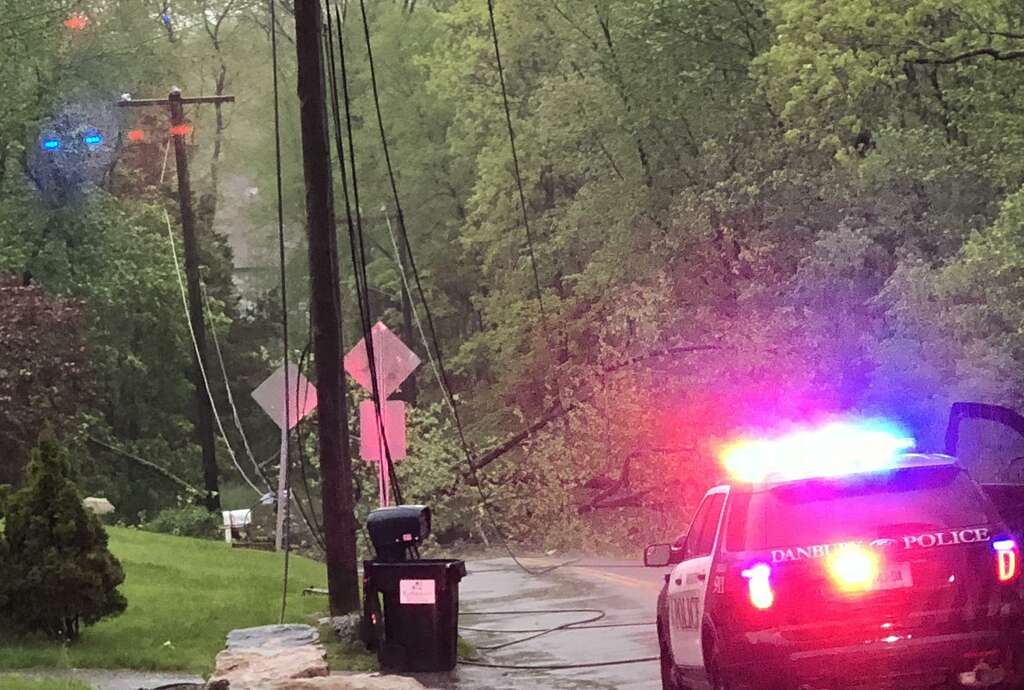 Power lines knocked down by trees in Danbury
And the town of Greenwich got hit by the storm, though perhaps not as extreme as Danbury.  The Greenwich Time posted pictures from readers on their website.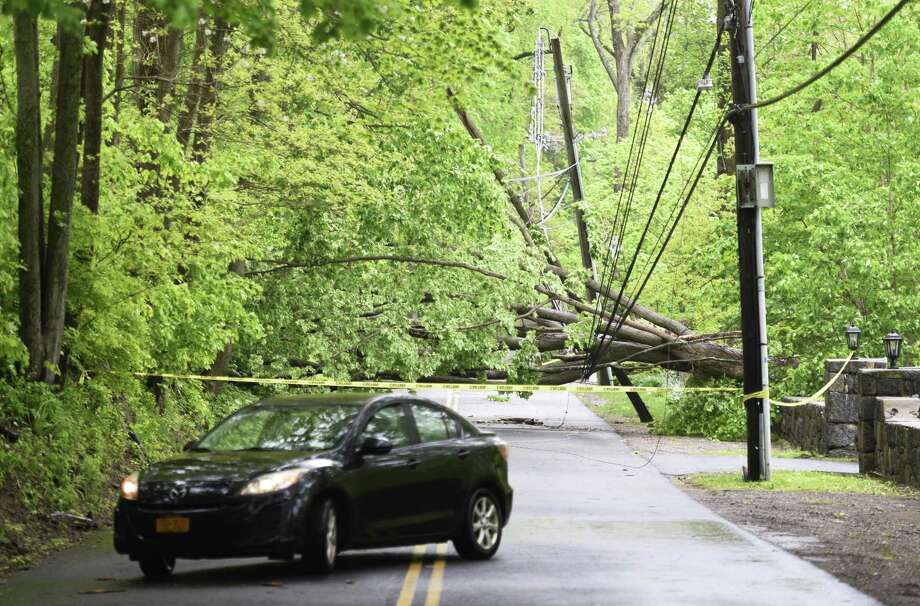 A tree down on Parsonage Road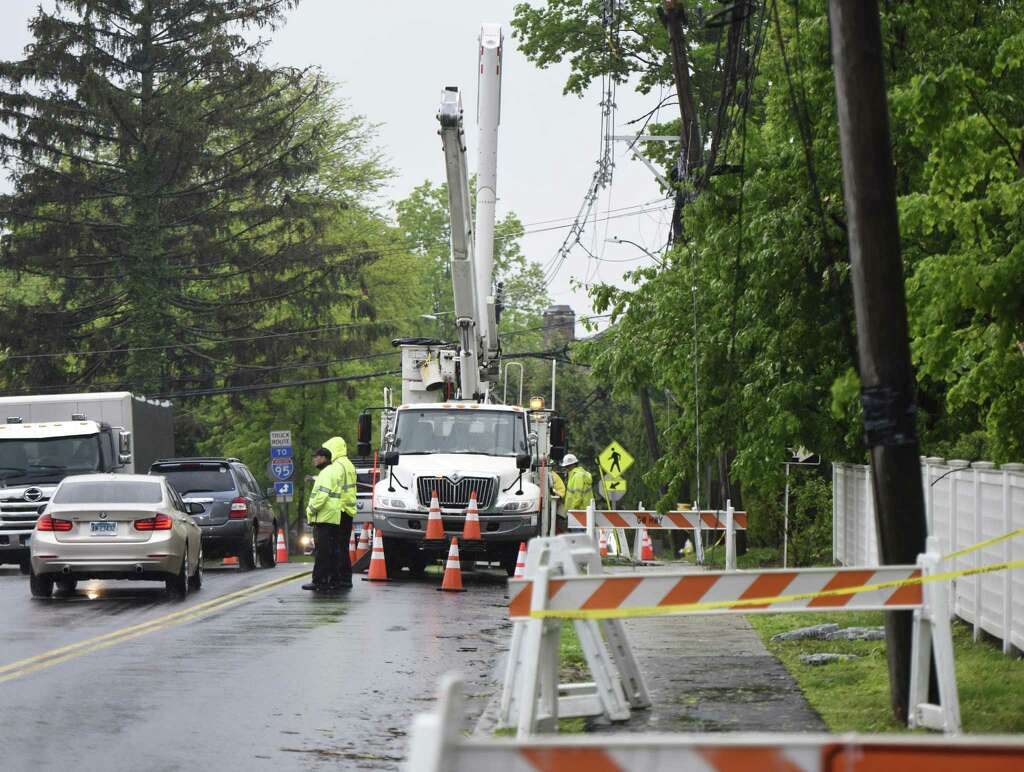 A cleanup on Field Point Road.
Also News 12 reported the town of New Fairfield was slammed by the storm.
New Haven County also felt the storm's wrath, especially the city of Hamden.
WTNH Channel 8 reported…
"Trees and power lines scattered everywhere. The clean-up now underway.
"You're looking around and you're like how are you going to do this, we'll figure something out," said Jill Scheibenpflug, seasonal park ranger at Sleeping Giant State Park. She also lives on the property. She was home as the storm came in, taking cover in the basement", the station reported.
As of this blog post, over 77,000 Eversource customers and 4100 United Illuminating customers, are without power.
MEANWHILE AT THE POST AND EMAIL…