From this Drudge Report front page image, the FBI it's reported is reopening its case into the Hillary Clinton's email server. These emails it turns out were found during…THE ANTHONY WEINER SEXTING INVESTIGATION.
This comes with days to go before the election, so there will be people who might question the timing.
The blog American Thinker gave three theories as to why.
To restore Comey's severely damaged repulation. "He might be seeking to restore his badly damaged reputation, recognizing that the damage he has inflicted on the FBI is substantial.  Three days ago, American Thinker published an open letter from retired FBI Agent, Hugh Galyean, that laid out some of the damage Comey has inflicted on the institution he leads.  There is little doubt that this reached many in the FBI family, putting in print what people have only whispered about.  If those silenced voices start speaking out, Comey could face a serious loss of face. In this scenario, he is heading off a staff rebellion, possibly including mass resignations."
Rush Limbaugh on his radio program Friday said this might be used as an end around or a distraction from all the Wikileaks that have come out.
A possible cover-up. "It is possible that something so dramatic came up in the pertinent emails that postponing a public reaction by not announcing the reopening of the investigation would, be regarded as political interference by covering up a smoking gun until after the election. In this scenario, Comey is assuming the evidence cannot be suppressed, and that he would be held accountable after it comes out. This scenario also indicates that we could be headed for a constitutional crisis, involving the possible indictment of a president-elect before an election. Or the evidence being turned over to the House of Representatives for impeachment hearings."
Of ocurse this could be thought of as even more covering up for Hillary Clinton given all those Wikielaks that have been released.
And as expected the media is being dragged kicking and screaming into this latest mess for their demigoddess who is more like Athena!  In their latest poll, the Washington Post and ABC report Clinton is dropping EIGHT POINTS.
But somehow as people like Alex Jones and Pat Caddell have said as the election draws closer, expect things to tighten up anyway.
Republican Utah Congressman Jason Chaffetz who led an Oversight Committee effort to pursue perjury charges against Clinton tweeted
FBI Dir just informed me, "The FBI has learned of the existence of emails that appear to be pertinent to the investigation." Case reopened
The Wall Street Journal is wondering why not look into The Clinton Foundation?
Fox News in a "leaked memo" reports on why Comey did what he did. Two reasons, Zero Hedge reports…"a sense of obligation to lawmakers and a concern that word of the new email discovery would leak to the media and raise questions of a coverup."
Donald Trump offered up his reaction to this development.
Watergate reporter Carl Bernstein even went so far as to call this to CNN "a real bombshell." He also said Comey wouldn't have made his announcement "unless it was something requiring serious investigation.""
Meanwhile, embattled Wisconsin neocon Paul Ryan is calling for a suspension of Clinton's classified briefings after the case is being reopened.
And the media is in mass panic mode, take the Huff Puff Post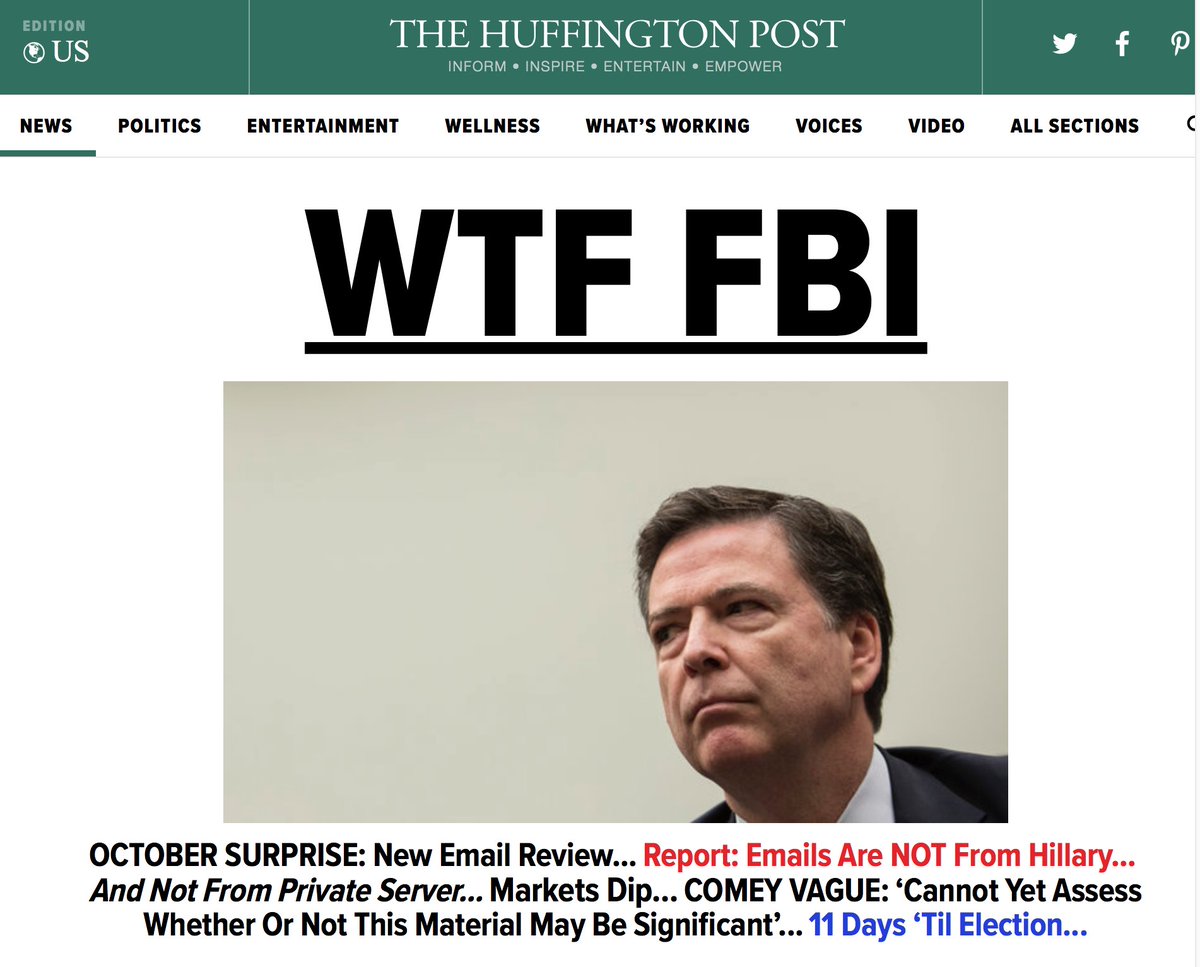 And in a statement about the Weiner connection…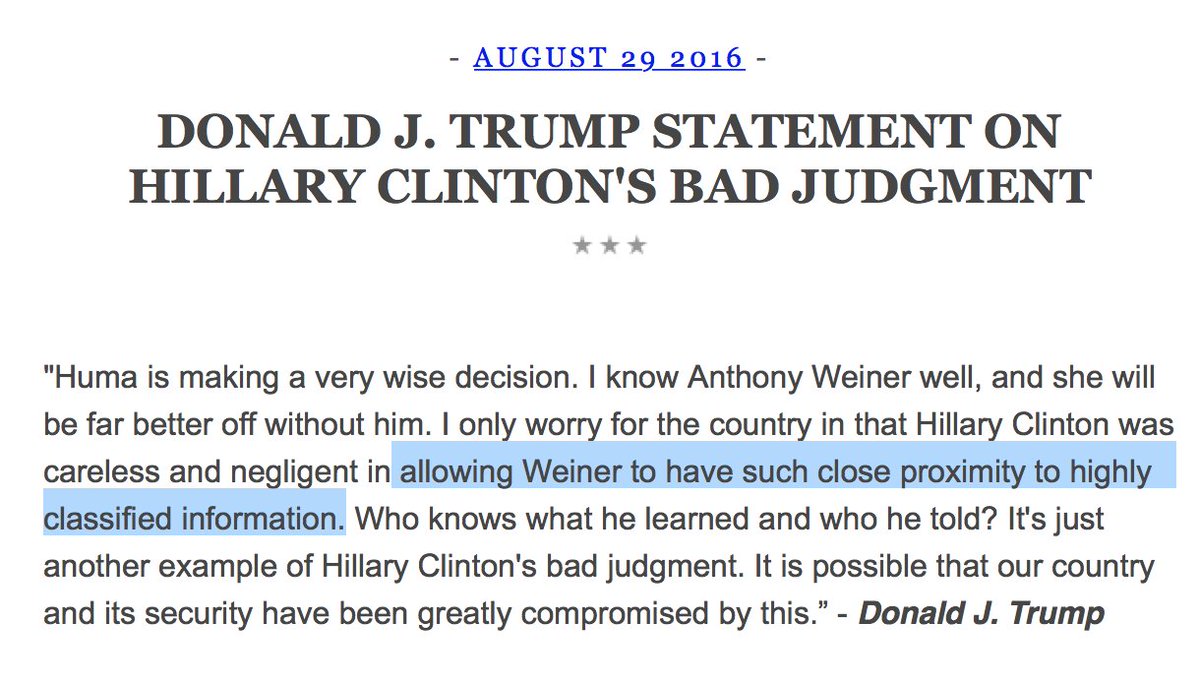 Fox News Contributer Tammy Bruce tweeted…
I think Andrew Breitbart is having a very good laugh right now. Oh, he's also taking a bow
When this first crossed the news at 1:10PM EST, Wall Street took a massive nosedive.  Later on, the market came back to finish down about eight points on the day.
And in some bit or irony, some Hillary supporters HATE HER BUT WILL PERHAPS VOTE FOR HER BECAUSE OF ALL THE GOEBBELS MEDIA HYPE AROUND THE FIRST "WOMAN PRESIDENT" something this blogger would like to se…BUT NOT AN ANGELA MERKEL/CORIZON AQUINO/EVA PERON CLONE LIKE HILLARY "GRANNY GOODNESS" CLINTON.
And just a reminder to all the fake feminists out there, the ones who are really in it for power…A VOTE FOR HILLARY IS A VOTE FOR WORLD WAR THREE!