The Summer of Super love continues
Well, as the event known as the San Diego Comic Convention or Comic Con as it's called approaches, Melissa Benoist is making the rounds before her appearance at the event representing Supergirl.
From her Twitter account and those of others she made an appearance today at some event in Southern California signing autographs,  And from this picture below, it was packed.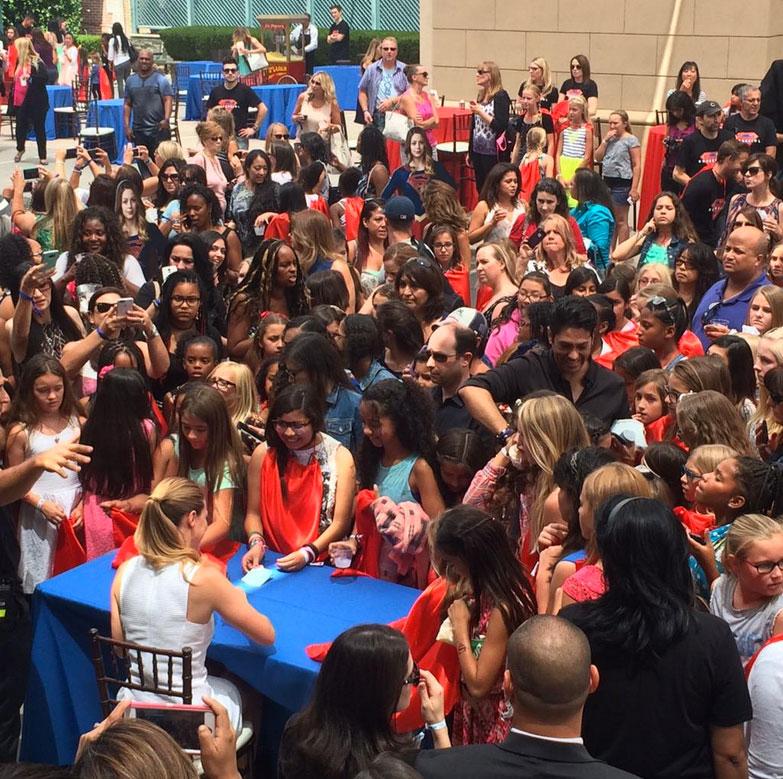 GREAT KRYPTON…WHAT A CROWD!
Benoist was also there to offer up a screening of the pilot of the show, which had been the subject of some controversy…was it leaked or was it a bold CBS move?
A world Premiere only Warners could do!
Either way, Melissa was there to talk to a crowd of mostly girls who were there for said screening…
Such poise
She said on her Twitter…"These girls were amazing and so sweet aaaand I'm pretty sure could kick more butt than me."
The gang at CBS (from Supergirl.tv) have shown off a special vehicle that is going to be floating around San Diego Comic Con this year:
From a CBS release…
CBS will showcase its brand-new multi-faceted "CBS Mobile Screening Room" from Thursday, July 9 through Saturday, July 11 at Comic-Con® 2015. This 12-passenger pedi-cab, which will provide free rides throughout the Gaslamp district, features oversized monitors displaying rotating trailers and signage from select CBS programs to passengers and pedestrians alike. Network ambassadors, both on and around the on-the-go "screening room," will distribute several fun Network giveaways.
An artist named 5Red at Deviant Art has done here his take on those "Keep Calm…posters.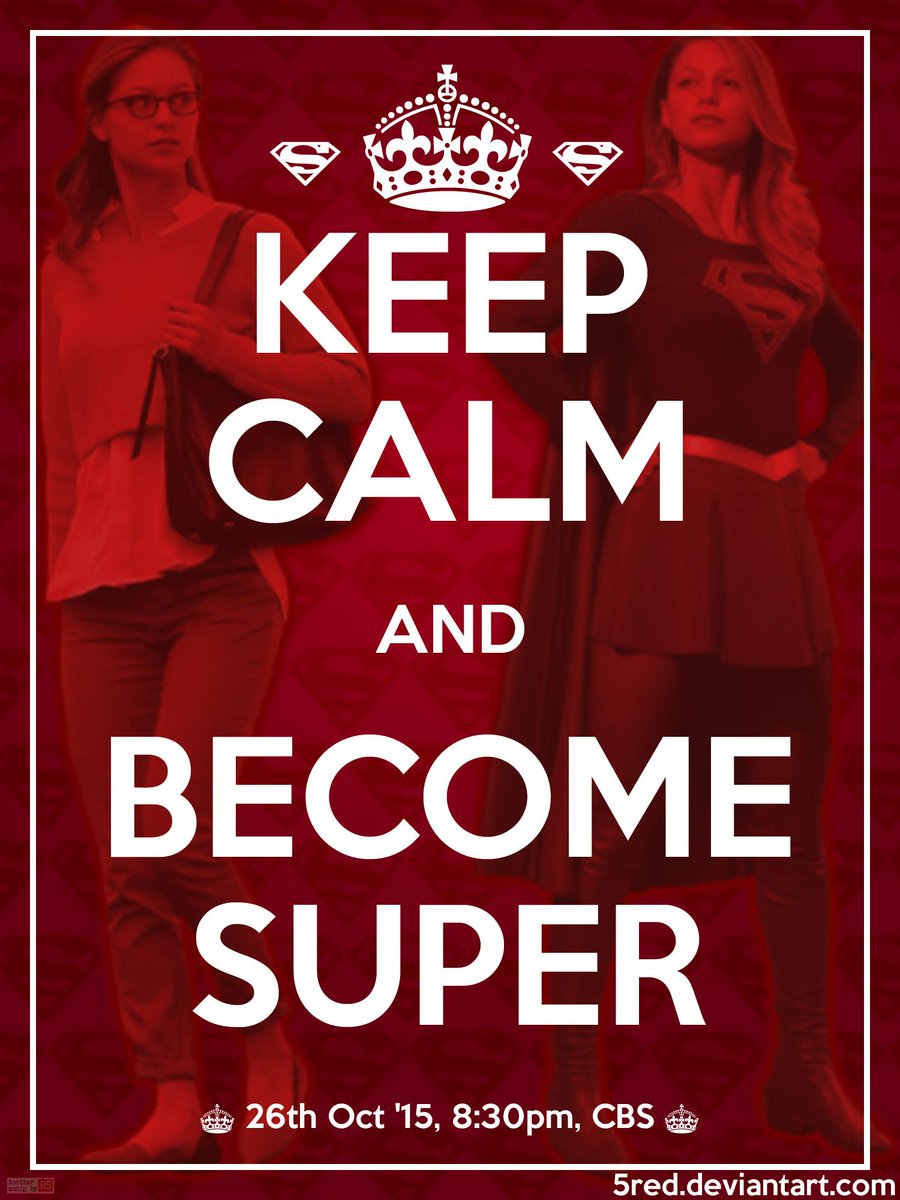 Genius!
Lastly comes a story from the online magazine Movie Pilot which lists Melissa Benoist as a Star to Watch.
With a sense of sunny optimism and a healthy dose of charisma, Melissa Benoist burst onto the scene only a few years ago and began her steady ascent into the spotlight. Her talent and drive were unmistakable when she blew away Ryan Murphy and landed the coveted role of Marley Rose on Glee. While cutting her teeth on her first big part (and quickly getting promoted to series regular), Benoist showed off incredible singing chops and impeccable delivery.

As Kara Zor-El, more commonly known as Supergirl, the young actress will have the chance to embody an iconic character and headline a major primetime series. If the critical success and fan response of The Flash and Arrow are any indicator, this is nothing short of a golden opportunity for the spunky Benoist to show off her power of infectious charm and become a role model for girls everywhere.

She may be a relatively new face on our screens, but Melissa Benoist is already commanding attention with her captivating presence and downright likable attitude. She adds an effervescent energy to every role she takes, and that appeal is only bolstered by impeccable comedic timing.
And as you are about to see from this interview in 2013 on The Late Late Show with Craig Ferguson, the writing is no idle boast.